Boko Haram attacks military bases in NE Nigeria: sources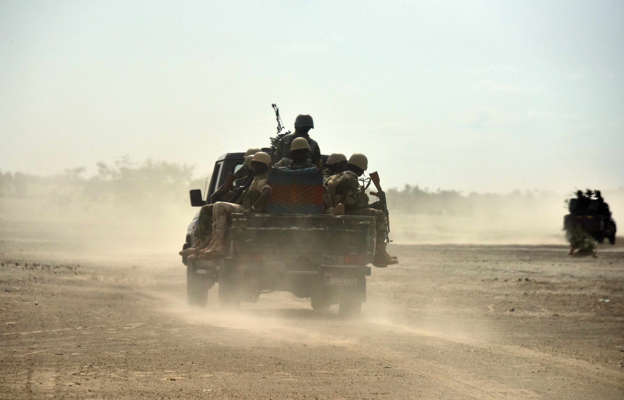 Boko Haram fighters attacked three military bases in northeast Nigeria, overrunning two where they carted away weapons, military and civilian sources told AFP on Friday.
The incidents are the latest against military targets in the restive region over several months that have raised concerns about a resurgence of the Islamist militants.
Insecurity is an election issue as President Muhammadu Buhari, who is seeking a second term at polls next month, came to power in 2015 on a pledge to defeat the jihadists.
More than 27,000 people have been killed since the insurgency began in 2009.
On Friday, troops repelled a dawn attack by fighters loyal to Boko Haram factional leader Abubakar Shekau in Banki on the border with Cameroon, a military officer told AFP.
"The attack was successfully repelled and the terrorists were pushed back," said the officer, who asked to remain anonymous as he was not authorised to speak to the media.
There were no reports of casualties.
Banki is 130 kilometres (80 miles) southeast of Maiduguri, the Borno state capital, and houses some 45,000 people displaced by the conflict in a sprawling camp.